CBD oil is gaining wide acceptance as an alternative cure for various health problems. Several research bodies link CBD to treating mental health problems and related psychiatric illnesses. On top of this, the legalization of CBD has opened the market to buy CBD oil in Canada.
If you are interested in making CBD oil for beginners, here are a few things you must know. The oil extraction method depends on what type of CBD oil you will make. CBD oil has three spectrums: full-spectrum, broad-spectrum, and CBD isolate.
Full-spectrum contains other cannabinoids such as THC (tetrahydrocannabinol), terpenes, and essential oils. Extracting a full spectrum CBD uses both the leaves and the flowers.
Broad-spectrum has the same preparation as full-spectrum but without the THC. It does not have a psychotic effect or the 'high' effect.
CBD Isolate is a pure extract of cannabidiol. It means that you are only using the flower extract. It is recommended that you use the hemp flower for legal purposes.
Now that you know the three types of CBD oil. Let's proceed with the process of extraction. Since we are only concerned with CBD isolate, you will only need the cannabis flower.
Things to Prepare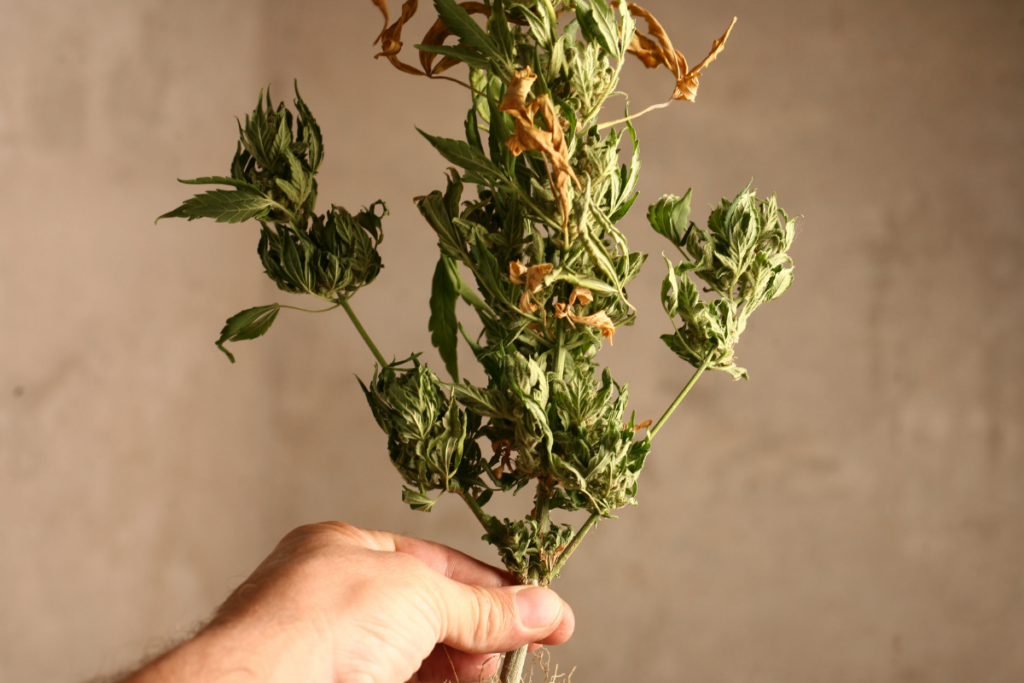 Cannabis flower (make sure that all the leaves are trimmed)
95% food-grade ethyl alcohol (ethanol)
Filtering device (paper filter or coffee filter)
Bowl (preferably fireproof, e.g. metal bowl or ceramic bowl, the size depends on how many flowers you have)
Glass jar (the size depends on the quantity of your material)
Step #1
Grind the flowers into tiny pieces. Use whatever method you want as long as you can come up with the ground flower.
Step #2
Decarboxylate the ground herb. (Decarboxylation is a chemical procedure that removes the carboxyl group and releases carbon dioxide (CO2). Place the ground herb into the oven at around 110 degrees Celsius for 45 minutes. Make sure that you spread the ground herb evenly into the oven pan. It could take less than 45 minutes, so pay attention not to burn the herb.
Step #3
Mix the ethel alcohol. Place the baked weed into the jar and pour alcohol over it until it covers the weed completely, constantly stirring every 5 minutes several times. Then let it settle for 2 hours. Or you can leave it for longer than 2 hours.
Step #4
Filter the solution. Put the filter over the fireproof bowl and pour the weed and alcohol mixture. You can pour it several times until there is no residue left or until the solution is fully filtered.
Step #5
Remove the alcohol.
Put the fireproof bowl over a heat source to make the alcohol evaporate. The alcohol has entirely evaporated if no more bubbles appear in the solution. Remember that alcohol boils at 78 degrees Celsius.
Now you have successfully extracted the CBD oil from the cannabis flower. Make sure to follow these steps carefully to avoid any avoidable problems.